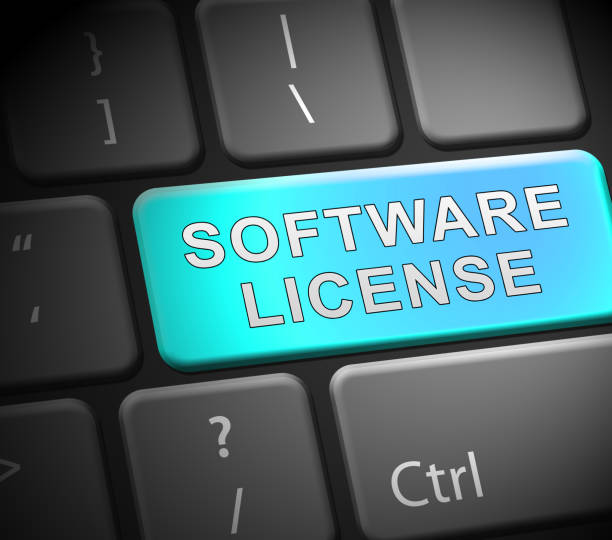 A software license is the legal document that governs the use and redistribution of software. In the United States, copyright law protects all software, including its source and object codes. However, there are some exceptions to this rule, such as software developed for the government. In such cases, the software is protected under the rights of the government.
Cloud-based software licensing
If you've decided that cloud-based software licensing is the future of your business, you have a few challenges ahead of you. One of the biggest is changing the way you sell and market your software. While customers are increasingly familiar with subscription-based models, they are still hesitant to switch. To overcome this objection, you should try to sell customers on the benefits of a subscription model.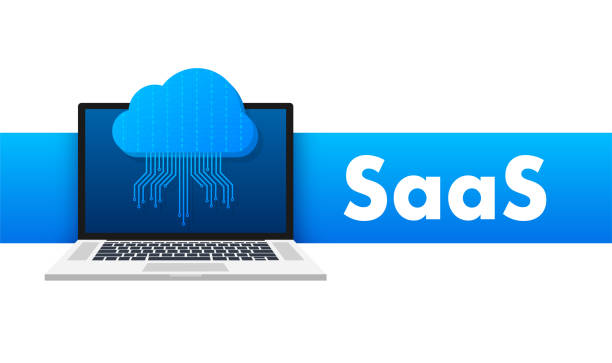 With a cloud-based software licensing solution, you can avoid the headaches of buying, installing, and renewing software on a regular basis. Moreover, a cloud-based software licensing solution helps you make better decisions about software, because you can easily see the cost of a software upgrade. Furthermore, it helps you keep track of software assets, which is crucial for your business's agility.
Another key benefit of a cloud licensing solution is its flexibility. Since software is hosted in a cloud, updates can be made easily and instantly. This is difficult or impossible with traditional perpetual licensing models. Also, cloud licensing lets you add additional features whenever you want. You can also reduce hardware costs by moving to the cloud.
Another benefit of a cloud-based software license is that it allows software vendors to give customers real-time data. This information can help improve operations and increase profits. For example, you can easily access your software usage data, migration data, and license use data from anywhere. This data can help your customers make smarter decisions and improve operational efficiency.
Cloud-based software licensing is an excellent option for software vendors because it eliminates the hassle of issuing and tracking licence keys. In contrast to the perpetual licensing model, you can easily change license terms, add authorized users, or even renew your license. The process is completely automated and doesn't require any new hardware.
A cloud-based licensing system also protects your Intellectual Property. It helps defend against pirates and license crackers. Furthermore, a cloud-based licensing system doesn't require you to store or share license keys. It also provides you with a 30-day warranty.
Shareware
Shareware software licenses are a great way to try out software without paying for it. However, they often restrict you from doing several things, including copying, changing, or distributing the program after the trial period has expired. This can be an infringement on a shareware creator's copyright and could also be considered piracy.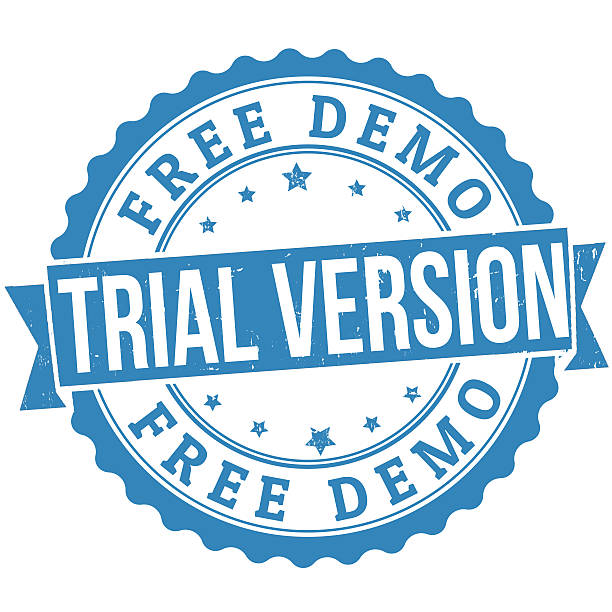 Shareware is a form of proprietary software, often with limited functionality and incomplete documentation. It is often distributed as a download from a website or on a compact disc included with a magazine. It has been around since the 1980s and was initially popular in the 1990s when personal computing became more widespread. Its main purpose is to give software developers a way to test their products before they make them available for a full price.
Many shareware applications contain embedded advertising that collects and shares information about users. These advertisements may pop up during the installation process, or they can be integrated into the user interface. The aim of most adware is to generate revenue for the creator. Users may choose to opt out of these ads, but the sheer number of ads can interfere with normal operation.
Shareware software licenses are often offered as free trials, or "demoware" or "trialware." Demoware is a limited version of the software, and many shareware products are not fully functional until users purchase a full version. Donationware, on the other hand, is a fully functional shareware application that asks for a small donation. The donation will go towards its development, or to a nonprofit organization.
Some shareware applications are released under a Per Server or Per-Seat license. In the former case, the customer is allowed to install one copy of the software on a file server. They also have a specified number of CALs. In the latter case, the license allows the end user to use the software on another computer. This is often used in conjunction with a network license. However, you need to consider the license agreement for the Shareware software you want to download.
Another option is to use open-source software. While this might not be the holy grail of enterprise software, it is free and highly scalable. The developers of these programs are experienced computer experts, not motivated by profit. Moreover, it is flexible and dependable. However, it may be limited in support. You may also have to deal with unexpected costs if you have questions or problems.
Permissive licenses
Permissive software licenses, also known as BSD-like licenses, are software licenses that carry minimal restrictions for use, modification, and redistribution. Often, these licenses also contain disclaimers of warranty. They are a good choice for developers because they give you maximum freedom and flexibility with your software.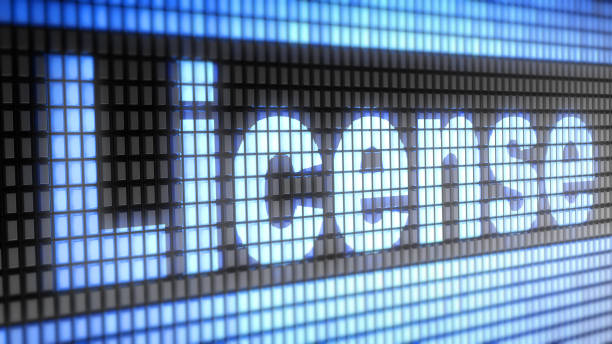 Permissive software licenses are also beneficial for distributing software to a wider audience. This is because less responsibility is placed on the recipient, which promotes more use. For example, the GPL is permissive, because the point of using the work is to make it available to others.
Another popular permissive software license is the MIT license. Under this license, you can modify and redistribute the original source code in proprietary software. However, you must provide an original copy of the MIT license in the distribution of the software. This license also permits you to make changes to the code for commercial purposes. Furthermore, you do not have to pay the original author for any liability arising from the use of the code.
While Permissive software licenses are relatively easy to follow, they are not ideal for all applications. There are many different types of software licenses, and they all have their own stipulations. However, there are a few things you should consider before deciding on one. The most popular type of license is the MIT License, which is known for its simplicity. This license requires you to provide the original copyright notice and license text.
The AGPL license is more restrictive. This license requires developers to disclose all source code changes. It also treats SaaS deployment as distributing software. As a result, it isn't good for developers. While the GPL and the AGPL are both permissive software licenses, they may not be right for all applications. If you need to use a free software in a commercial setting, it is best to avoid the AGPL.
Another permissive software license is the Apache License 2.0. This license requires you to include the original copyright and make a statement about any significant changes. However, it does not require you to distribute the source code. As long as you maintain the original copyright, you may patent your derivative works.
Perpetual licenses
Software subscriptions and perpetual software licenses are similar, but they differ in key ways. Subscriptions are a more flexible model because you only pay for the software that you use, while perpetual licenses have a set length of time and a recurring annual fee. Subscription models also offer better affordability, as you don't need to invest in an up-front payment. Subscription models also make it easy to keep up with new technology.
Perpetual licenses come with a few disadvantages. For one, their lifespans are short. They will eventually become obsolete due to changes in hardware and companion software. To ensure compatibility, you'll need to update your software from time to time. This will increase the cost of software maintenance. Moreover, if you don't update your software, you may end up with an outdated version or a useless license.
On the other hand, Microsoft's new CSP program will allow partners to sell perpetual software licenses. This change is aimed at making the process easier for software resellers and users. It is a clear indication that Microsoft wants to simplify the commerce experience for customers. By making perpetual software licenses more accessible, Microsoft is allowing more partners to sell software to more customers and address their needs better during the digital transformation journey.
As with any software license, perpetual software licenses have a different set of characteristics. While you can use perpetual software licenses as a short-term solution, perpetual software licenses don't work as well in the long-term. Perpetual software licenses also don't give you upgrades to new versions or different editions.
In addition to their lack of flexibility, perpetual software licenses don't align with current consumption patterns. With the growth of SaaS offerings and the move to cloud, perpetual licenses aren't relevant any more. However, the demand for desktop applications remains high. So, if you're looking to purchase software for your business, consider moving to a subscription-based model.
In the meantime, perpetual software licenses can generate incremental and recurring revenue. Unlike a subscription-based model, perpetual licenses limit the end-user to one version of a software product. However, they don't necessarily mean that the software won't receive updates. Software vendors can also charge a maintenance fee or surplus when users need upgrades. Alternatively, you can offer multiple editions of a software product. This way, you can provide a free tier and charge for upgrades and extra features.