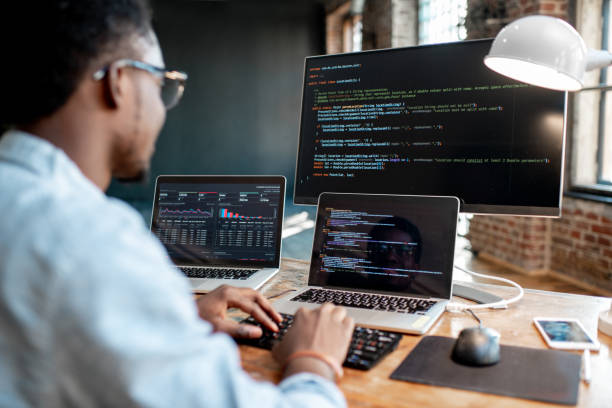 Software development involves the design, documentation, testing, and bug-fixing of various software applications. It also involves the maintenance of frameworks and other components of software systems. It is an essential process for businesses and entrepreneurs. The stages of software development are as follows: conceiving, documenting, designing, programming, testing, and bug-fixing.
Stages of software development
A software development project will have several stages. The first stage is design. In this phase, the team will plan what the software will look like and how it will operate. This will include breaking down tasks and holding feedback sessions. During this stage, the software will not be ready for the market. At this point, the project leader will continue to motivate the team to continue working toward the desired outcome.
The second stage is implementation. During this phase, the developers are working with designers and coders to bring the project to life. The coders write the application in the appropriate language, while designers create the software's interface (GUI). During the build phase, the software is thoroughly tested to identify any flaws. When the software is finished, it is deployed. If there are any problems or issues that need to be addressed, these are documented in the software's documentation.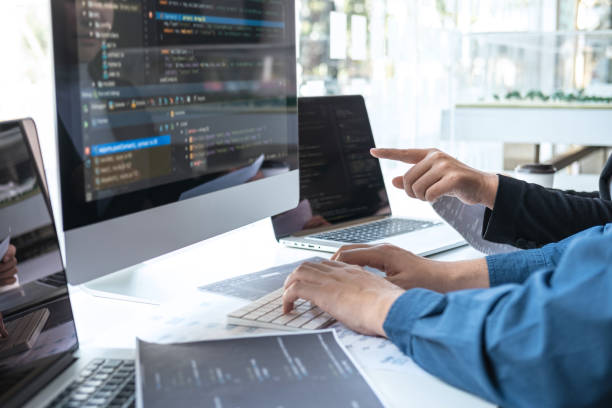 The last stage is testing. This stage happens after development and is one of the most time-consuming stages. This phase also includes training for employees and users. It is very important to test the software to make sure it functions as expected. A properly tested product will work as expected and will save the company money and time in the future.
The first increment of software development is often the core product. It is critical to test the software and make changes as required to ensure it meets the needs of the stakeholders. Then, subsequent increments add additional features. The highest priority features are often delivered first. For example, a social media application may focus on adding user login and profile creation. Then, the next increment might include the functionality of analyzing posts and reacting to them.
Programming languages
Programming languages are tools that help developers build software applications. They are often used in the development of websites and mobile applications, and offer a variety of features. However, not all languages are suitable for software development. Fortunately, there are some excellent options available. These languages range from beginner-friendly to complex, and offer developers many opportunities.
There are hundreds of programming languages available today, and each has a unique set of capabilities. To make the most of your programming career, it's imperative to learn a programming language that is most suited for the task you'll be working on. Some popular languages include Python, C#, and Java.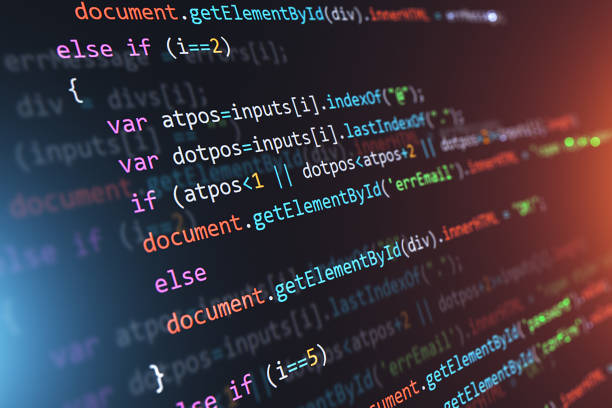 Swift is another language worth considering. Designed for use on iOS and OS X platforms, Swift is widely considered an easy to learn language. It also has many other features that make it ideal for creating high-performing apps. If you plan to use a database in your app, PHP is an excellent choice. The language is flexible and supports object-oriented development.
Learn a programming language that's right for your business. Java is a popular programming language that's easy to learn and uses a variety of tools. It can handle large amounts of data and is excellent for all types of online businesses. It is an object-oriented language that allows developers to create objects and manipulate them. Its versatility means that Java apps can be used in a wide range of ways.
Techniques
Techniques for software development are guidelines that help developers work together in a coordinated manner. They can help to avoid confusion, conflict, and wasted effort. Although no technique can guarantee flawless operation, it can help developers to communicate effectively and avoid conflicting goals. There are many techniques that can be applied to software development projects, and each one has its own set of pros and cons.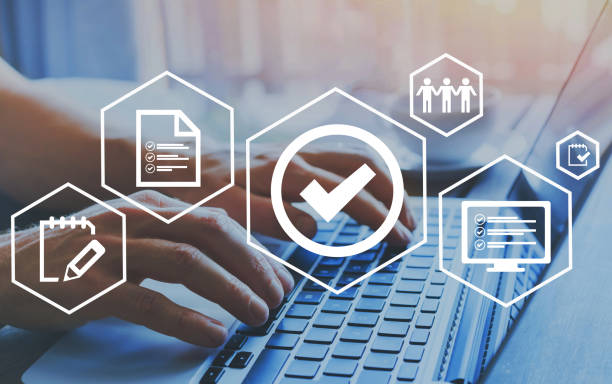 Although some software development techniques can reduce project flexibility, others are better suited for certain types of projects. For example, waterfall development involves relatively infrequent releases of updates, and it may not be designed for frequent application changes. It also tends to require extensive project documentation. For this reason, it is important to find a methodology that works for you and your business.
Many applications involve the use of databases to store information. Using them requires software developers to know how to organize and structure data. They must also know how to search for information and input new lines of data into a table. In addition, they must know how to back up data and keep it secure. They should also be familiar with standardized source code, known as Structured Query Language.
Using a time buffer for software projects helps avoid project delays. It helps reduce the risk of costly resources being wasted on projects that do not progress on schedule. This technique has multiple benefits and is widely used in the software industry. It also allows developers to estimate their man-hours accurately, thereby reducing risks.
Tools
Tools for software development are the software that developers use to create and maintain their programs. These tools may include compilers, linkers, code editors, GUI designers, debuggers, and performance analysis tools. The selection of the right software development tool depends on the type of software project and the developer's skill level. For example, if you're developing a web app, you'll probably need to use a code editor.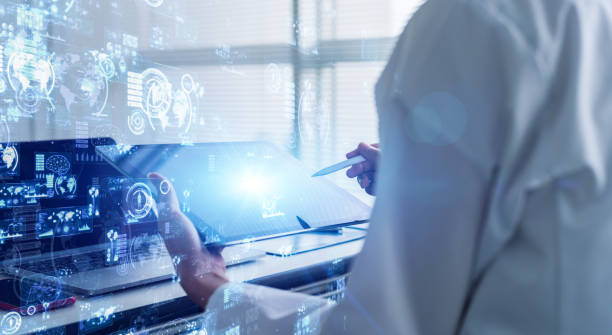 Another helpful tool for software development is an integrated environment that offers support for several languages, including Java. With this tool, you can set breakpoints, debug your code, and see the results in real time. With this tool, you can get your software applications developed faster and easier than ever before. You can even use it in MS Windows environments.
Software development tools allow you to manage your projects and improve your productivity. These tools allow you to automate repetitive tasks and reduce the risk of errors and rework. They help you stay organized and reduce the stress of managing your project. You can find free or paid versions of software development tools online. You can also try a free trial version of a tool before purchasing.
Tools for software development are essential for any developer who builds software. From blueprints to schematics, software developers need to use specialized software and apps to ensure that their products work as promised and meet end user requirements.
Industry sectors
Software development is a crucial part of the innovation process in many industries. Not only does software development create a competitive advantage for firms, it also has a positive effect on the economy as a whole. In the United States alone, nearly half of innovative firms are developing software. There is no other knowledge input as important to the economy as software.
The information technology industry comprises companies that develop hardware, software, and other related services. This includes companies that create internet services, social networks, and search engines. It also includes companies that develop video games and systems software. In this sector, software includes all types of software, such as software for computer systems and software for consumer and business use.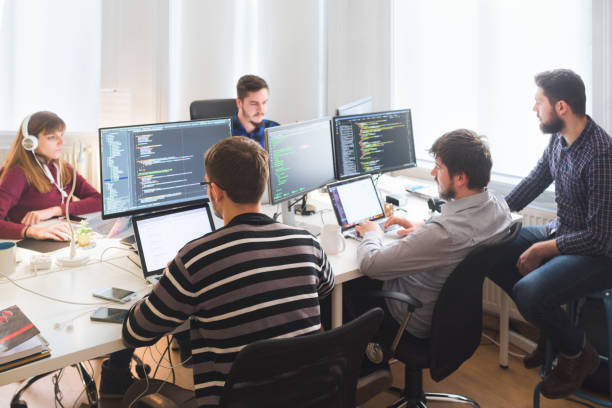 Software developers work for private companies and government agencies to develop and test new products, and then test them before releasing them to the public. Many of these companies also hire software engineers to manage their data and ensure the security of their systems. Many of these companies use software applications to manage their daily tasks. The good thing about this sector is that software engineers are rewarded with competitive salaries and benefits. Some companies even offer remote job opportunities to their software engineers.
As big data science continue to grow in importance, software engineers will be needed to build software applications that analyze data and provide solutions. Machine learning and artificial intelligence technologies are becoming more common in industries. Software engineers will also need to build software platforms that allow these intelligent systems to operate.
Career opportunities
If you're interested in a career in software development, there are many choices open to you. Whether you want to be a software architect, work as a freelancer, or start your own business, there are many career paths that allow you to use your technical skills and experience. There are also several career paths that don't involve coding.
One of the main career options for software developers is web application development. This is a highly demanding career and requires extensive computer science training. Once you have your degree, you can work in a software development team or as an independent contractor. You can even become a software architect if you don't enjoy coding.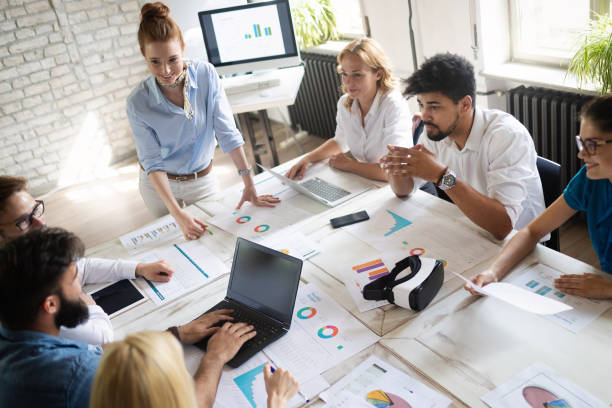 A computer software developer is the creative mind behind the computer programs. They design programs, build underlying operating systems, and test new software to ensure that it meets user needs. They also work closely with other computer programmers to improve and enhance their software. These professionals are essential in industries like computer systems, manufacturing, finance, and software publishing. As a software developer, you'll have your hands full with daily responsibilities. Listed below are a few different career paths in this field.
Typically, a software developer can move up into management positions as they develop their skills. They will be responsible for the development team and may have other responsibilities such as mentoring junior engineers. They may also take on the role of a technical architect, which involves overseeing the architectural aspects of software and technical design. They will also have responsibilities such as building support systems for the team and looking into scaling solutions.